An Awkward Cover Gallery of
Matt Groening Self-Published Comics



All Cover Images and Graphics located on this site are ©1977 or newer by their respective owners. The content on this site is intended for review purposes only.
Version 1.5
Last Update: 2/21/29019
This page has begun the daunting task of collecting scans of Matt Groening self-published!
It
is
incomplete! We're just adding them as we get them.
LIFE IN HELL
(1978)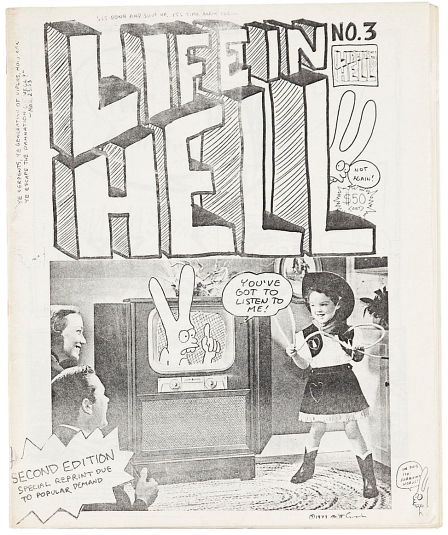 Life in Hell #3
Second Edition
(Front Cover)
1978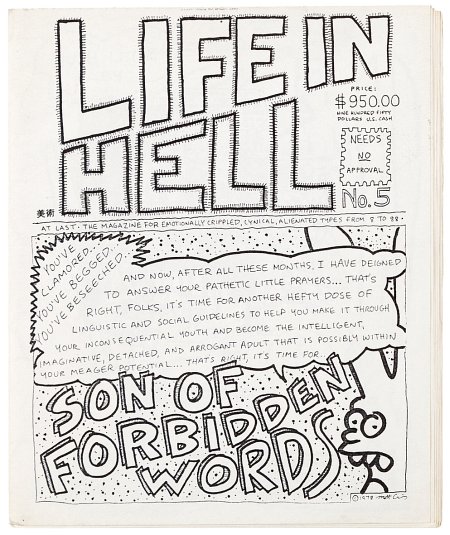 Life in Hell #5
(Front Cover)
1978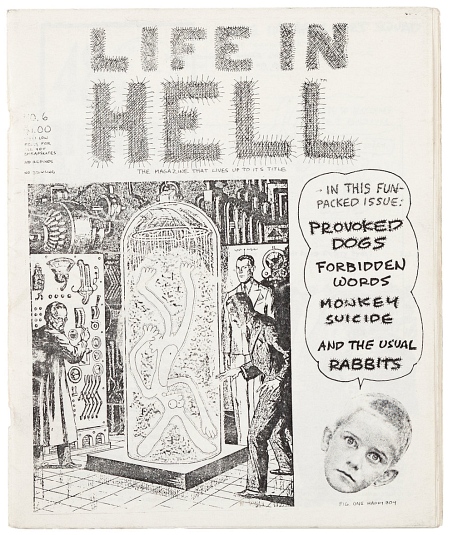 Life in Hell #6
(Front Cover)
1977
LIFE IN HELL BONUS FUN-FEST HOLIDAY TREAT
(1983-1986)




Life in Hell Bonus
Fun-Fest Holiday Treat #2
(Front Cover)
1983

Life in Hell Bonus
Fun-Fest Holiday Treat #3
(Front Cover)
1984


Life in Hell Bonus
Fun-Fest Holiday Treat #4
(Front Cover)
1985



Life in Hell Bonus
Fun-Fest Holiday Treat #4
(Back Cover)
1985


Life in Hell Bonus
Fun-Fest Holiday Treat #5
(Front Cover)
1986

Life in Hell Bonus
Fun-Fest Holiday Treat (Special Edition) #3
(Front Cover)
1984
LIFE IN HELL COMICS & STORIES
(1978)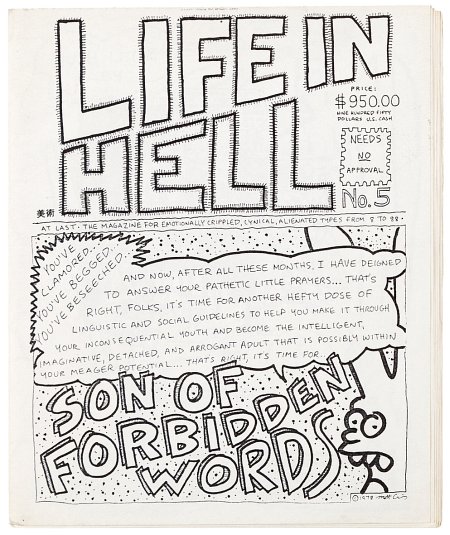 Life in Hell #5
(Front Cover)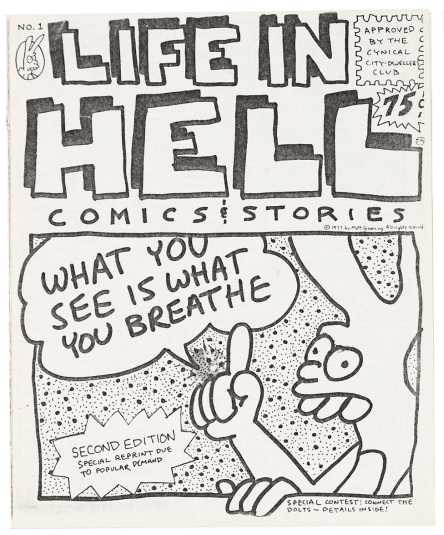 Life in Hell
Comics & Stories #1
Second Edition
(Front Cover)
1978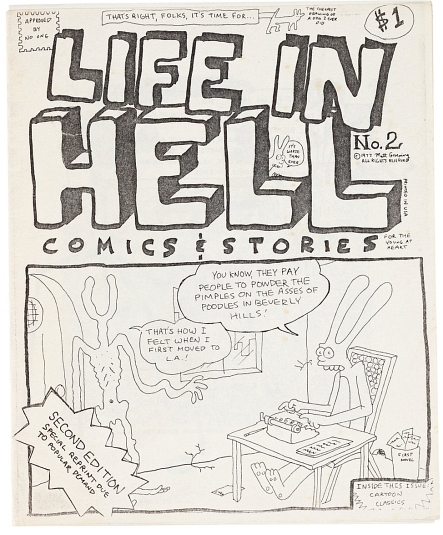 Life in Hell
Comics & Stories #2
Second Edition
(Front Cover)
1978
---
See Also
---
---
---
Life After Comics Discussion Forum
---
---
---